Scholar Victoria Historical Fencing Techniques Wiki
From Scholar Victoria
Welcome to our techniques wiki.
This page began as a way of sharing notes for the Meyer Free Scholars classes, and is now the core techniques page for Scholar Victoria Historical Fencing, in Melbourne, Australia.
If you have any suggestions or ideas, let us know at scholarvictoria.fencing@gmail.com
15th Century: Liechtenauer Glosses
This section contains a interpretations and concepts found in the glosses of Liechtenauer Zedel, including Pseudo von Danzig, Ringeck, Lew, and others.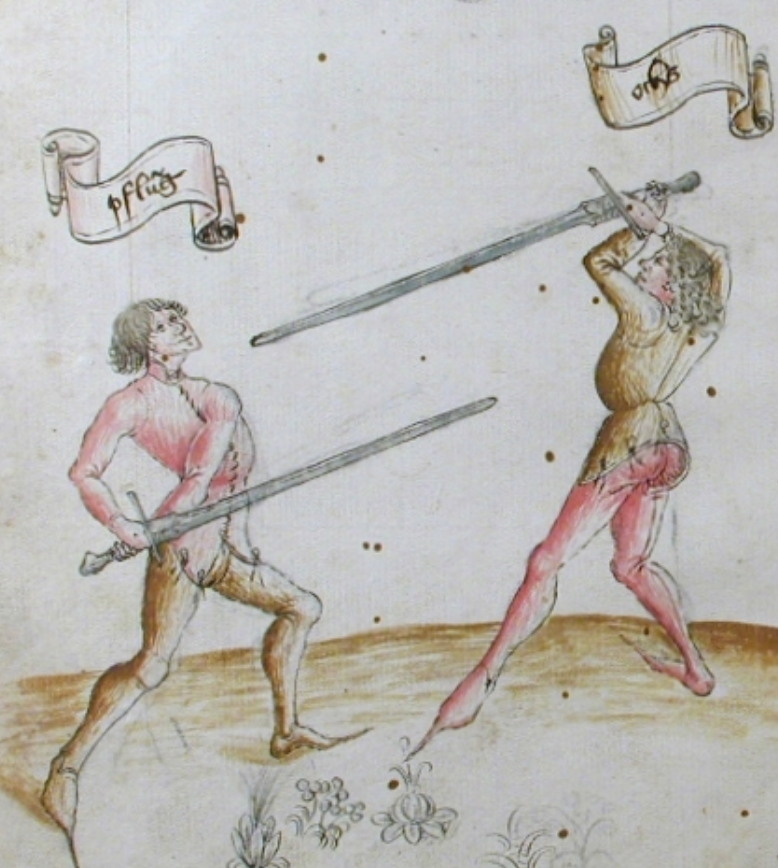 A breakdown of the common sections of the glosses of Liechtenauer's markverse.
16th Century: Meyer's Art of Combat
This section contains a breakdown and interpretation of techniques from the 1570 and 1568 texts. This covers all five of the core weapon groups used in Meyer's system, as well as a set of core principles which include footwork, fencing principles and concepts, and other fundamentals.

The basics of Meyer's system, including common terminology across his weapons, postures, and footwork.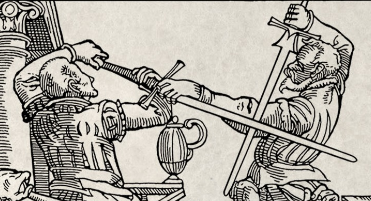 A synthesis of the Longsword section of Meyer's 1570 text.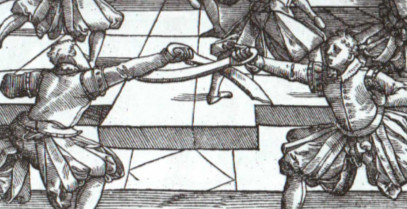 Key elements of Meyer's Dussack texts including elements of the Lund and 1570 manuscripts.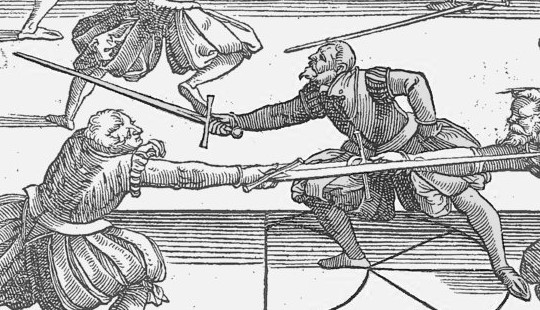 The sidesword of Meyer drawing on multiple sources, focusing on defining the elements of the style.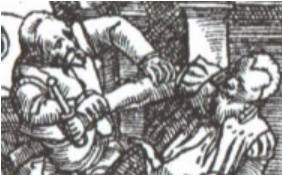 Dagger and wrestling techniques taken from the 1570 text.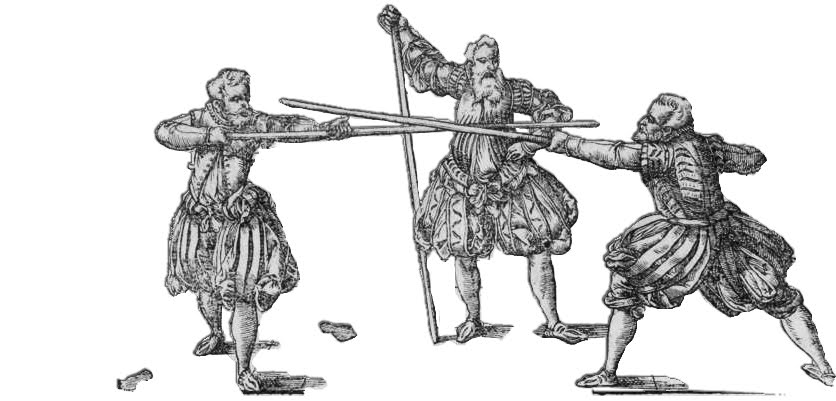 Staff and Halberd techniques from 16th century sources. The pike section of Meyer is currently not included.
Other Fencing styles
This section contains other styles outside the Liechtenauer tradition.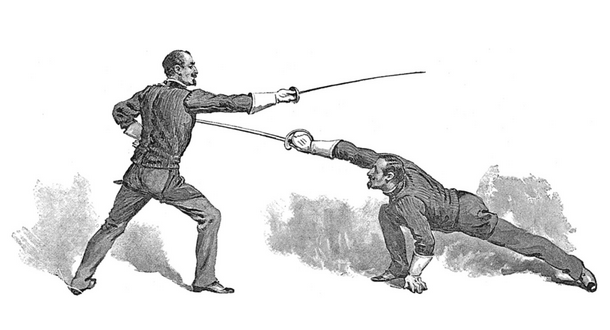 The late 19th century sabre system of Alfred Hutton.